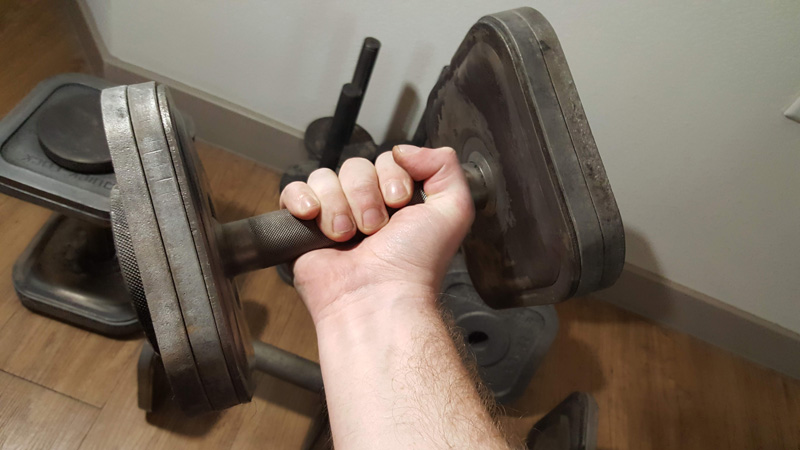 Ironmaster dumbbells are indestructible (and fire proof)
Hi Ironmaster Team,
I wanted to share my story about the Ironmaster dumbbell set I purchased. I spent a long time researching the best adjustable dumbbell set and an even longer time saving up to purchase it. I chose the Ironmaster set because of all the great reviews on it and how solid of a product it looked like. I wanted something I could keep for a lifetime.
In August I purchased the 75 pound set, the 120 pound add on and a super bench. I loved the set and it became a staple in my home workouts. Sadly the set fell victim to the Camp Fire in California (Paradise, CA). The fire took place on November 8th and it was 2 months before I was able to get back to see what was left. In that 2 months it rained, a lot.
When I got there the only thing that had survived was the Ironmaster set but 2 months of rain and exposure left it a rust covered mess. I've spent the last week with a wire brush and elbow grease working to restore the set and they still work just as good as when I bought them.
Check out the photos I've included, they might not be as shiny and chrome as before but the Ironmasters survived California's most destructive wildfire. They really are a buy it for life item.
I wasn't sure if I should submit this as a testimonial or not, but I did want to share my experience with what I think is a great product (the powerblocks I was debating certainly wouldn't of survived).
Sadly the Super Bench (still rotates and locks into place!) and accessories didn't make it, so now I am saving up to buy that new Super Bench PRO.
I just wanted to say thanks for the awesome product and that I'm glad I was able to keep mine even after a fire. It might not be as pretty as before but its got an awesome story to go with it. - Aaron
We were shocked to hear this story and could not imagine the devastation and loss for Aaron and all those who lost everything in this fire of historic proportions. We greatly appreciate the pics and inspiring tale of perseverance. All of us at Ironmaster were impressed to learn first hand how well the Quick-Lock Dumbbells survived. Note: We proudly replaced the Super Bench with our newest model the Super Bench PRO. Aaron also added many attachments for setting up his new home gym now that he is re-settled. Interestingly, he did not want to replace the dumbbells since they still work great and have a super cool post apocalyptic look now. We could not agree more with that decision!
Take a look at these pics that really help tell the story:
The town was closed off for about two months and it rained a lot I ended up pulling them out of about a foot of mud/ash/plaster.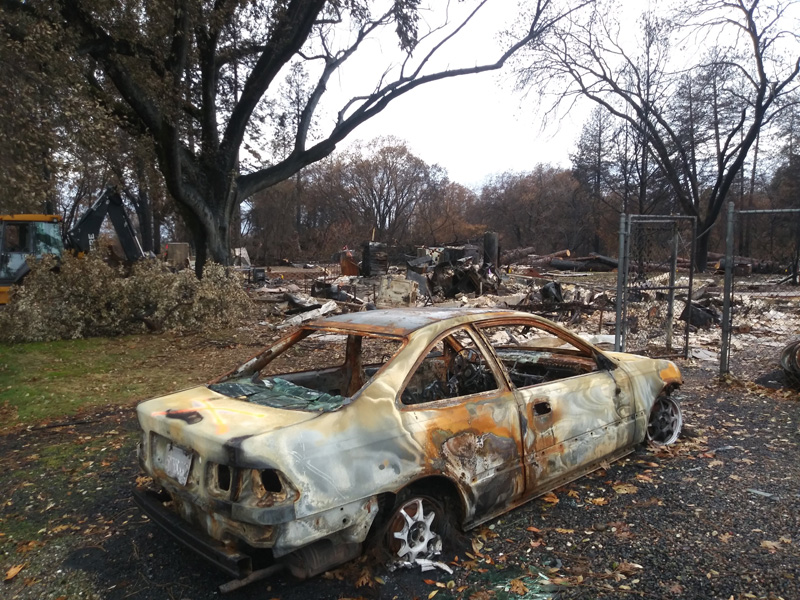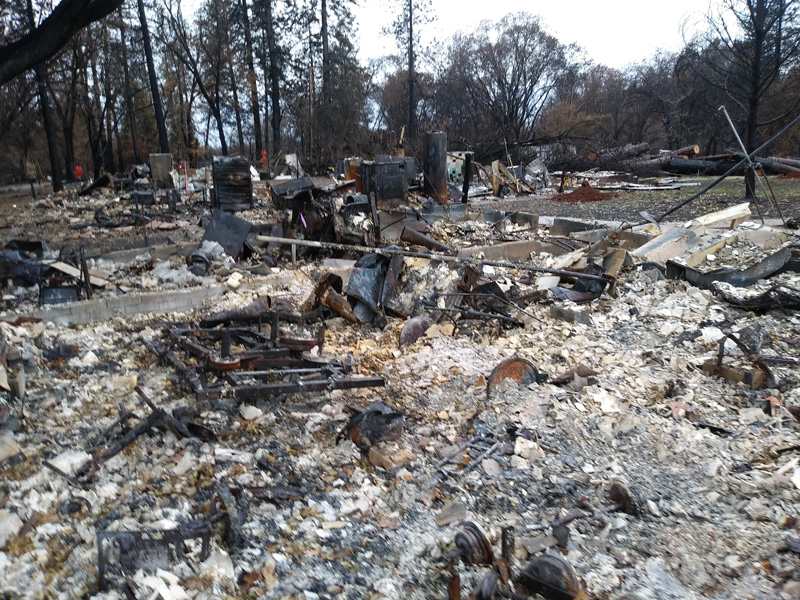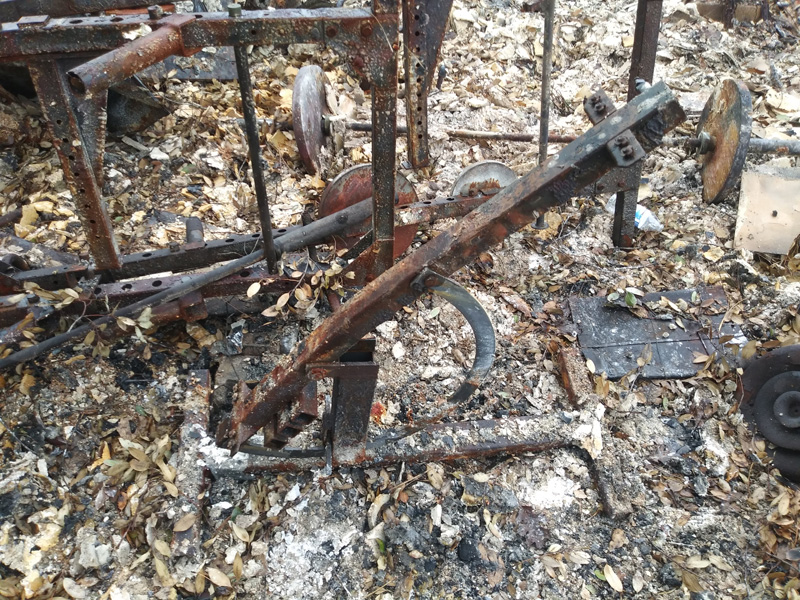 Here is what was pulled out and how they looked.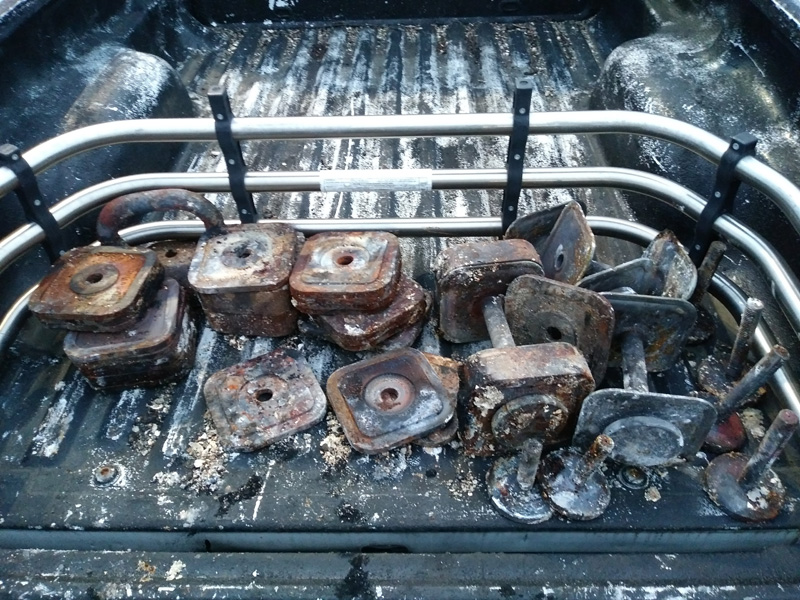 Reconditioning:
Soaked in some vinegar and wire brush to remove the rust.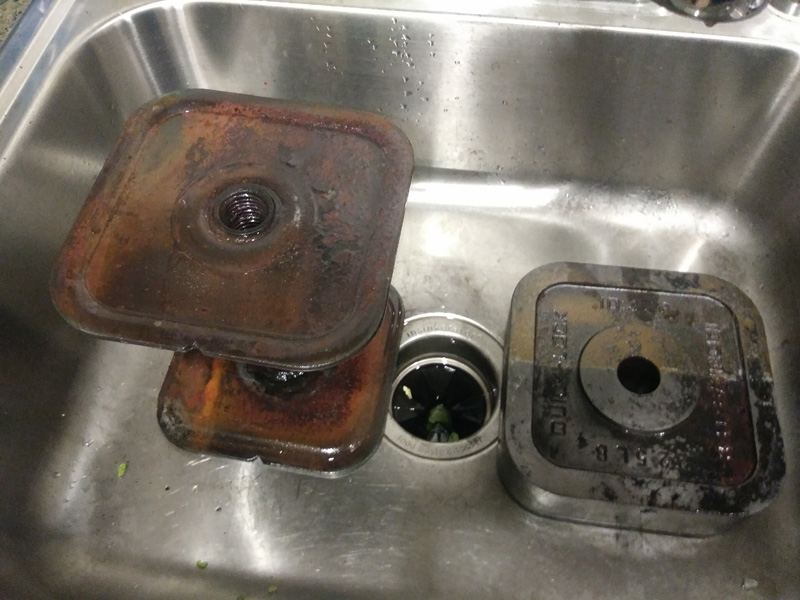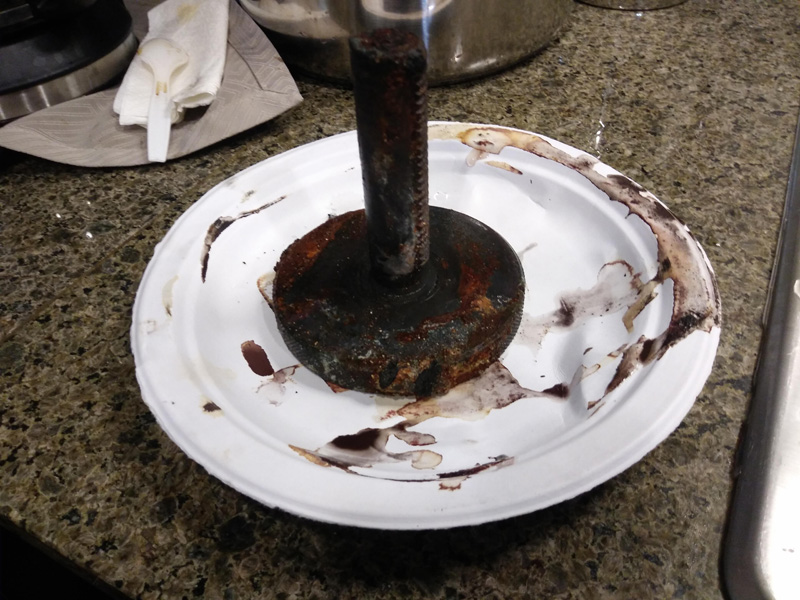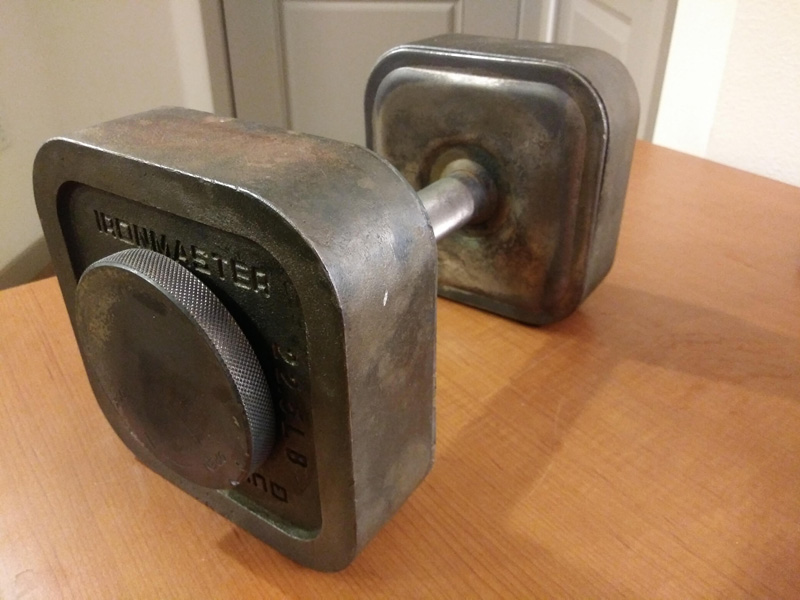 and here is a plate that was further cleaned with some Evaparust to get rid of the last bit of rust.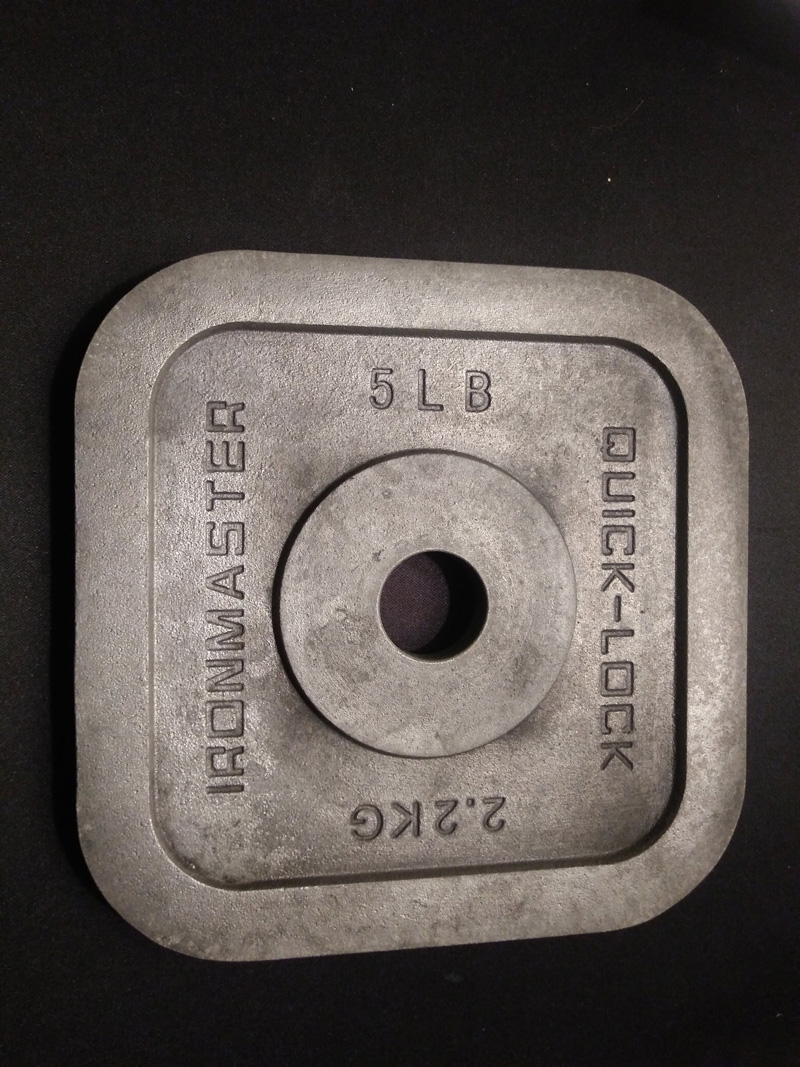 Even after getting burned up and rusted over, once they were cleaned up, the pins still spin right into the handles without issue. I'm digging the bare iron look and since I keep them inside I'm going to apply some 3 in 1 oil and see how they hold up to rust before I decide if I paint them.
Here is the whole dumbbell set and even the kettlebell handle all cleaned up.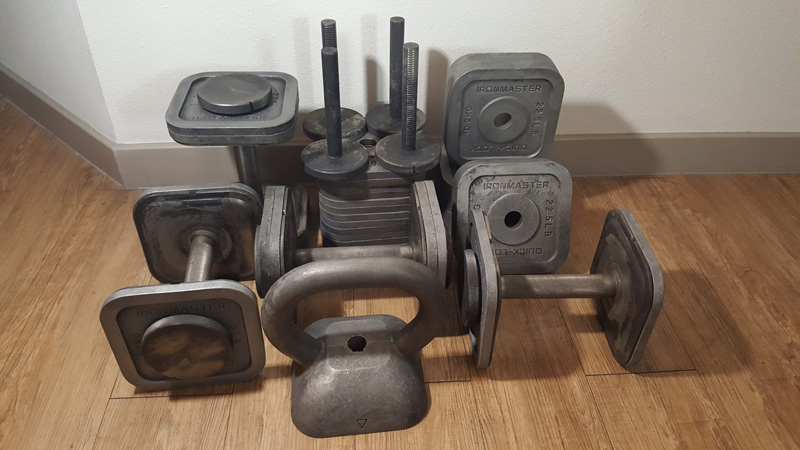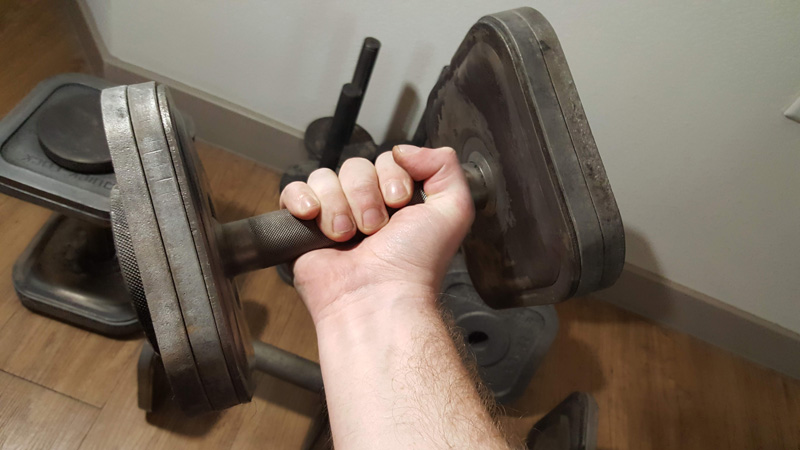 Obviously, we hope to never hear of another sad story like this one, but it is so cool to know there was something good to come out of it.
"The world's strongest adjustable dumbbells" is proven once again!
Here's a more lighthearted example of how indestructible the Ironmaster Adjustable Dumbbells are from the IronmasterUK Team...