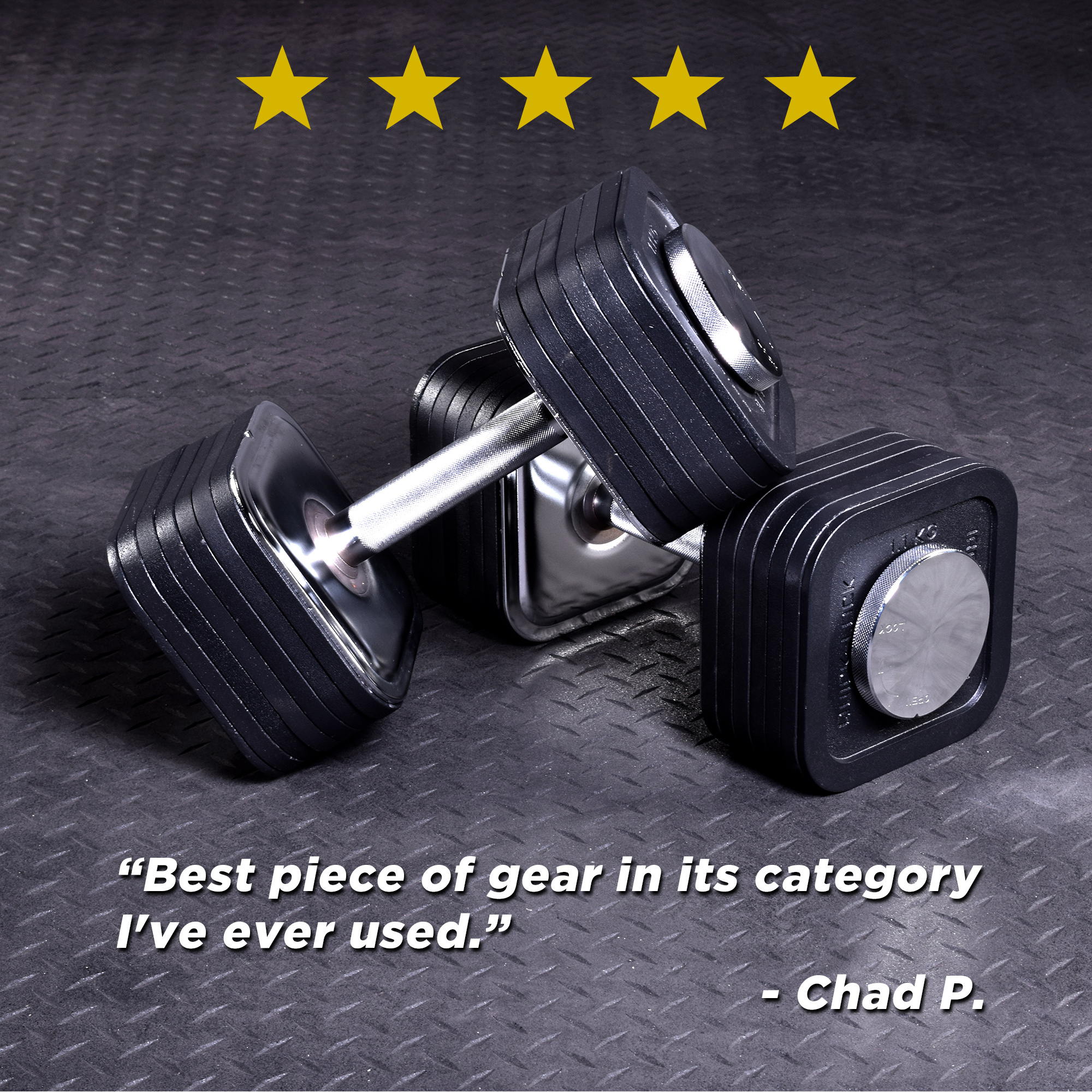 Just Bought Ironmaster Quick-Lock Adjustable Dumbbells? Congratulations! Here's what to do next.
When the boxes show up at your door, you might not be sure what to do next. This guide will detail the next few steps that will help you get the most out of your Quick-Lock Adjustable Dumbbell Set.
Unbox and View Contents
Upon opening the four boxes and taking all the items out, your first step should be to ensure that all of the items were shipped and are in proper condition. The contents of the Quick-Lock Adjustable Dumbbell System 75lb Set are as follows: two handles with four locking screws, 24 each 5lb plates, 4 each 2.5lb plates, and an included stand (assembly required). If anything from this list is missing, make sure to contact us by one of the means outlined on our "Contact Us" page. We also recommend that you store the packaging materials for ease of shipment if any warranty claims come up in the future.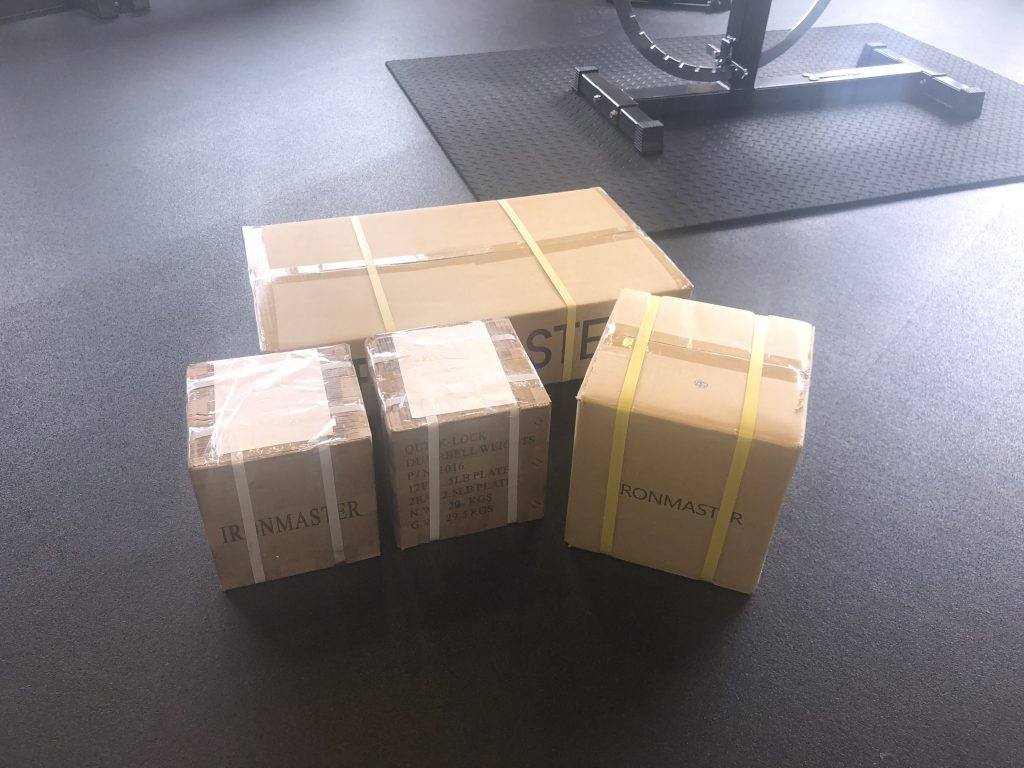 Find and Set Up your Space
There are a few key aspects of a good home gym space to keep in mind when deciding where to put your new set of Quick-Lock Dumbbells. Make sure that your space has a floor which is dent and scratch resistant to prevent any damages that may be incurred by dropped weights. Locate the Stand in a way where you have access to all the storage shelves. Other key details to consider would be how noisy you can be in your selected space, how much room you have to maneuver, and whether you wish to have training aides like mirrors in the room to help you check your form. For a more detailed description of what makes up a good home gym space, check out this article.
Familiarize Yourself with the Dumbbells
After setting up your Quick-Lock Dumbbells and Stand, consider trying out a few functions of the product. Try adding weights onto the handles and using the locking screw to hold them properly in place. Next, practice quickly and efficiently swapping out plates. Finally, try out a few basic movements like curls or overhead presses to get a feel for your new weights. For a highly recommended detailed user guide, check out this video link: https://bit.ly/2vsSKCJ
Assembly and instruction manuals can also be found on the website: https://bit.ly/2vBApmG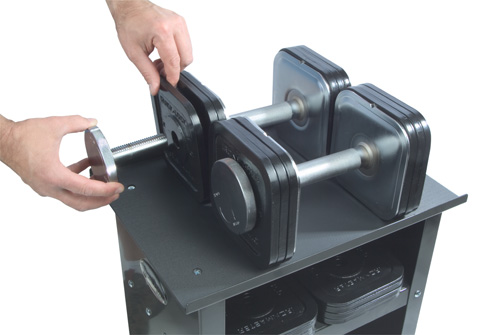 Simple Maintenance
In order to keep your Quick-Lock Dumbbells and home gym space in peak condition, make sure to clean off surfaces of the dumbbells and other exercise areas after each use to remove sweat and grime that may cause corrosion. It is a good idea to lubricate the threaded parts of the Quick-Lock Dumbbells with WD-40 monthly. The weight plates will get scratched with lots of use. This won't affect performance but you can use touch up paint on the plates. Textured Black Rust-o-leum brand works well. The dumbbells are built tough but not indestructible. You should attempt to lift in a safe and controlled manner. Do not bang the dumbbells together during lifts. If you must drop the weights, make sure to not let them land on the corners in order to maximize the product's lifespan. Drop horizontally or on end at a minimal height. Check the bolts of the Dumbbell Stand once a year or so for safety.
Remember Product Perks
As the owner of a set of Ironmaster's Quick-Lock Adjustable Dumbbells, there are a few perks to the products that you should keep in mind. First, these dumbbells come with a lifetime warranty, which is a testament to their exceptional durability. You can always expand your set with one of the Add-on Kits or accessorize with a curl bar or Kettlebell Handle.